It should be no surprise that trucking accidents involving 18-Wheeler, or semi-trucks, are more serious, and usually involve serious injuries. However, what many people fail to understand, including inexperienced 18 wheeler accident attorneys, is that these types of accidents are also very complex and legally complicated compared to a regular automobile accident.
There are several factors that make trucking accidents more complex, including:
18-wheeler trucks, and commercial vehicles, are much larger, and weigh far more than smaller vehicles.  This makes them harder to control, and more difficult to stop and maneuver.  Regular evasive maneuvers that a small car or truck would have no problems with are nearly impossible for an 18-wheeler.
Because of their massive size, when commercial vehicles and trucks crash, injuries are far more serious, and often result in death or paralysis.
Because of the different parties involved, there are likely multiple potential defendants, and multiple insurance companies involved.  This is because the tractor (truck) may be operated by one company, while the trailer and cargo is the responsibility of another company, etc.
These complexities make it much more difficult to assign liability, and to get a clear picture of what really caused the accident which is why it is so important to consider hiring a 18 wheeler accident lawyer if you have been injured in an accident involving an 18 wheeler.
How Much is My 18 Wheeler Accident Case Worth?
Before discussing the value related to a Texas 18 wheeler accident claim, it's important to realize that a semi-truck accident is very different than your typical automobile accident case.
In a semi-truck or 18 wheeler accident, it's likely that you will be dealing with one or more "commercial" insurance policies. These "commercial" policies, which are required by law, do not have the same rules as the typical automobile policies you may be familiar with.
For one, these policies have much higher policy limits, and are typically a minimum of $1 million dollars. These limits give you much better chances of having ample insurance coverage to pay for the medical treatment, pain and suffering, lost wages, etc. of truck accident victims. Hopefully your injuries will not require you to utilize the full extent of the insurance policy.
However, when it comes to your specific claim, in most instances, no one will be able to tell you what your semi-truck accident claim is worth until the facts have been gathered, an investigation is performed, liability has been established, and your medical treatment is completed, and the San Antonio 18 wheeler accident lawyer at the Barrus Injury Lawyers have reviewed and evaluated your case.
Why Not Placing A Price Tag On Your Case Right After An Accident Is A Good Thing.
It's understandable for you to want to know how much your case is worth shortly after your semi-truck accident – especially when considering the desire for justice, and the pressure of mounting medical bills.
But, as time passes, most semi-truck accident victims are thankful that no one placed a dollar amount on their claim initially. This is because of a number of factors:
Victims may not be aware of the full extent of their injuries immediately, or shortly after an accident.
The injured party underestimated the extent and duration of their injuries.
The victim didn't anticipate the emotional toll the accident would have on their personal life, and the lives of their family members.
The injured person failed to account for the mental and emotional distress that would occur as a result of the accident.
While these are only a few of the many things accident victims may overlook shortly after an 18 wheeler accident, they represent some of the most important aspects of your injury claim. Each of these critical considerations is much more persuasive if presented to an insurance company through documented expert opinion, and medical records rather than speculation immediately following an accident.
One thing that many injured persons fail to realize is that once they sign a release, they are prevented from any future recovery, regardless of whether or not the settlement adequately compensated them for their claims. You should NEVER sign a release before speaking to a Texas 18 wheeler accident attorney.
This is why it is essential to not place a value on your truck accident claim until AFTER the extent of your injuries have become reasonably clear.
How Long Do 18 Wheeler Accident Cases Typically Take to Settle?
When it comes to the time frame for settling an 18 wheeler accident case, there is only one thing that is certain: Patience can prove to be invaluable.
Any 18 wheeler accident attorney who is honest will tell you the same thing that we tell our clients – "There is simply no way to tell how long your case will take to settle."
Patience Can Prove to be Invaluable
It's important to remember that building your case will take time. Trying to rush into a settlement, or "make things happen quicker" will only harm your claim, and will usually decrease your compensation.
One of the questions that nearly every client of ours asks is "how long will it take to settle my insurance claim?" Unfortunately, it's almost impossible to foresee how long it will take at the beginning of a case, because there are a lot of factors that come into play that affect how quickly your claim can be settled.
One thing is certain though; rushing the settlement of your injury claim is almost always a mistake. In my book "10 Deadly Mistakes That Can Kill Your Texas Accident Case" I discuss why rushing to settle your claim is a big mistake. You can get a free copy of my book here.
The three main factors that influence how long it will take to settle your claim are:
How Badly You Were Injured
The Insurance Company Involved
Whether a Lawsuit is Needed
Your Injuries & Medical Treatment
The most decisive factor in determining how long it will take to settle your injury case is how badly you were injured. This is because the worse the injuries, the longer it will take you to get the treatment you need to either recover from your injuries or reach MMI (maximum medical improvement).
MMI is a term used to describe someone who is finished treating, but wasn't able to return to pre-injury functioning (basically, you're as healed as you're going to get, but not 100%).
As discussed on page 68 of my book "10 Deadly Mistakes That Can Kill Your Texas Accident Case," one of the biggest mistakes you can make is getting in a rush to settle your claim before your injuries, and required treatment, is known.
If you settle your injury claim before the full extent of your injuries is fully known, you will not know how much treatment your injuries will require, nor will you know how much your medical bills will be. This will almost always cause you to severely undervalue your injury claim, leaving you stuck paying much of your medical bills out of your own pocket – huge mistake!
Also, until you have reached your MMI, you will not know how your injuries will affect you into the future. Sometimes, if therapy and conservative measures have failed to provide relief from pain, you have to be referred to a specialist or surgeon, which can end up costing more money and taking more time.
That is why you should never settle with the at-fault driver's insurance company before you know the full extent of your injuries. Rushing to settle your claim is a huge mistake. As experienced 18 wheeler attorneys we get calls regularly from people who settled their claim with the insurance company, and want to see if the settlement can be reversed because they found out they need surgery, or have other medical issues that weren't anticipated.
Sadly, once you sign that release, you're done – period. There is no going back to the insurance company – they won't pay you a penny more, no matter how compelling your story.
The Insurance Companies Involved
Another factor in determining how quickly your claim will settle depends upon the insurance company the at-fault driver has. Why does this matter?
Simply put, all insurance companies are not the same. Cut-rate, el-cheapo insurance companies are often difficult to deal with, and will fight you on every little detail, and every penny. While this is true with most insurance companies, it's especially true with low-cost insurance providers (in my experience and opinion, Fred Loya, ACCC, and Pronto are among the worst). Because their rates are generally lower, they will fight you tooth and nail, and are generally very unreasonable.
When the other driver's insurance company refuses to offer you a fair settlement, it can dramatically increase the time it takes to settle your claim. Often times you have to sue these companies to make them pay you a fair settlement – this increases the time it takes to settle a claim.
Filing a Lawsuit
As mentioned above, filing a lawsuit is sometimes required if the insurance company doesn't offer you a reasonable settlement. This increases the amount of time it will take to settle your claim. Lawsuits can take more than a year to resolve.
Don't Miss Important Deadlines
If you've been working with the insurance company on your claim for 6-8 months, and haven't gotten a reasonable offer to settle your claim, you should contact an experienced 18 wheeler accident injury lawyer because there are strict timelines that must be met. If you miss one of these deadlines, you will likely be prevented from making a claim at all.
I received a call recently from someone who had been trying to handle their claim on their own. The insurance adjuster informed him that they were withdrawing all previous offers because the statute of limitations had passed. He wanted to know what he could do.
Unfortunately, the statute of limitations is the date by which you must file a lawsuit, otherwise you will not be able to bring a claim. This particular person missed that date, and did not receive a single penny to compensate him for any of his medical bills, lost wages, or other damages.
Get Your FREE 5-Point Case Evaluation
We offer injured persons a FREE 5-Point Case Evaluation, which is a written report that helps accident victims understand their case, provides answers to common questions and gives help and guidance as to what steps should be taken.
To order your FREE report, click here.
How Much Will My 18 Wheeler Accident Case Cost?
Our truck accident lawyers work on a contingency fee basis. This means that if you were injured in an 18 wheeler accident, you NEVER have to pay us up front costs or hourly rates while we work on your case.
This contingent fee arrangement is especially advantageous for our persons injured in Texas 18-wheeler truck accidents because truck accident claims often require outside expert analysis and special investigation, which are expensive, and usually make it cost-prohibitive for an injured person to try and handle the claim on their own.
In short, anyone who contacts our San Antonio injury lawyers will be able to afford our professional services.
Why Are The Trucking Company Representatives So Hostile and Aggressive?
Because 18 wheeler wrecks are usually more severe than your standard automobile accident, there will likely be a lot of different people that show up at the scene of the accident, such as police officers, accident investigators, fire fighters, paramedics or EMTs, and tow truck drivers.
There are also likely to be people that you wouldn't expect to be at the scene of the accident so quickly – namely the trucking company representatives. Yes, the trucking companies have teams of investigators that diverge on the scene of trucking accidents, often arriving before police investigators, or other first responders.
The trucking company investigators arrive at the scene quickly to "investigate," however their main goal is to gather evidence that can be used to avoid or limit their liability. They will take pictures, talk to first responders and witnesses, and inspect the vehicles involved in the accident.
In fact, these "investigators" have been known to remove evidence from the scene in order to limit their liability, and compile their version of the accident in a manner that limits their company's liability.  That is why, even in a seemingly minor trucking accident, you need to get the advice of an experienced 18 wheeler attorney as soon as possible.
A good injury attorney knows what evidence must be preserved, and can act quickly to safeguard the evidence you will need to win your case.  Failing to retain an experienced trucking accident attorney, or retaining an attorney that is not experienced with the complex nature and evidence of trucking accidents, can destroy your case.
Hiring An Attorney Ensures That Your Version of the Accident Is Told
Because it's so important to gather crucial evidence soon after the 18 wheeler accident, we start working on building a case the same day that we are contacted by an accident victim.  We move quickly to preserve evidence that is critical to making sure that the true version of the accident is told, rather than the story the trucking company wants to tell.
Our Texas trucking accident attorneys have the skill and experience you need to help you recover the compensation for their injuries following a serious truck accident.  One benefit of hiring a team of experience 18 wheeler lawyers is that we handle every aspect of your claim, which allows you to focus on recovering from your injuries, and protecting your family's well being.
We investigate the accident, gather crucial evidence, negotiate with the trucking company, facilitate a settlement, and if needed, take your case all the way to trial.  Our primary focus is you, the injured person, and we fight to ensure that you are treated fairly by the trucking company and their insurance provider.
Our skilled San Antonio accident lawyers closely manage every aspect of our clients' cases – From the first phone call until the case is concluded; we are there for you. We pride ourselves on being available to answer questions and provide case updates to our clients so that they fully understand the claim process and what to expect.
Why Are 18 Wheeler Wreck Cases Different From Car Accident Cases?
One questions I get asked a lot is, whether or not "trucking or 18-Wheeler accidents are different from an ordinary car accident?"
It's a common misconception to think that all motor-vehicle accidents are the same. But this simply isn't the case.
According to the Federal Motor Carrier Safety Administration, 18-wheeler accidents accounted for 475,000 crashes in 2017, and of those crashes 107, 864 resulted in a fatality or serious injury. Thus the likelihood of getting badly injured or killed is dramatically higher for trucking accidents, than for an ordinary car accident.
Because of the sheer size and weight of 18-Wheeler semi trucks, the damage to both people and property are far greater than they are in an ordinary auto accident.
There are 5 major Differences Between 18 Wheeler and Auto Accidents
Greater Property Damage
More Catastrophic Injuries
Expensive Medical Bills
Increase Chance of Fatality
Complex and Multiple Insurance Policies
Greater Property Damage
An 18-wheeler truck can weigh up to 80,000 pounds, combine that with the weight of the load they are pulling, and that type of force can cause a significant amount of damage to anything in the truck's path during a collision.
With the weight and size of a semi-truck being much larger than your standard vehicle the injuries sustained in an accident are also far more serious. Injuries can include back injuries, broken bones, whiplash, traumatic brain injuries, and even death.
Sadly, Texas seems to lead the nation when it comes to trucking accident deaths. According to the National Highway Safety Administration (NHTSA), the states with the most fatalities involving large trucks in 2015 were:
Texas – 561 deaths
California – 296 deaths
Florida – 225 deaths
Georgia – 182 deaths
Ohio – 167 deaths
More Expensive Medical Bills
Injuries from an 18-Wheeler accident can be far more serious than a typical car accident, meaning the medical bills are typically much higher. With severe injuries, injured people are looking at longer hospital stays, more testing and diagnostics needed, as well as longer recovery time and long periods of time off of work. All of these expenses add up and can put a huge financial strain on injured victims.
Increased Chance of Fatality
As mentioned previously, accidents involving large trucks resulted in 107,864 fatalities or severe injuries in 2017 according to the Federal Motor Carrier Safety Administration. It is a terrifying fact, but commercial vehicles are more likely to cause death because of the sheer size and weight of the vehicle. It is important to speak with a personal injury attorney if you have a loved one that has been killed in a semi-truck accident.
Complex & Multiple Insurance Policies
Because 18-wheeler trucks have the ability to cause a great deal of harm on the roadways, they are highly regulated by both state and federal governments. As a result, commercial trucks are required to carry much higher insurance. There are usually multiple different policies involved, and knowing which policies were in effect at the time of a crash, and the inter-play between the insurance policies is very complex.
If you or a loved one have been injured as a result of an 18-wheeler accident, contact Barrus Injury Lawyers immediately at (201) 910-4357 so we can help you protect what is important to you. Our experienced trucking accident attorneys are available to respond to 18-wheeler accidents at any time, day or night.
Our trucking accident lawyers and investigators understand acting quickly to protect and secure evidence is crucial to protecting your claim, and understanding how the accident occurred. Call us now and we will take immediate action to protect your case and your rights – (201) 910-4357.
Why You Need To Act Quickly After A Semi-Truck Accident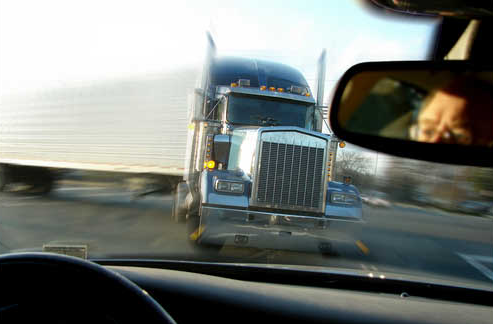 If you have been injured in an accident involving an 18-Wheeler (Semi-Truck), the most important thing you need to realize is that you CANNOT treat the accident like just another car crash. The main reason for this is that you must act much more quickly to investigate and document what happened during the crash.
The trucking company and their skilled insurance adjusters and investigators act quickly to get to the scene, secure evidence, and work on telling "their version" of the story. If you don't have someone doing the same for you as soon after the crash as possible, you run a tremendous risk of being put in a bad situation.
Preserve Evidence
Preserve the Facts
Meet Important Deadlines
Preserve Evidence
After a crash involving a semi-truck, an injured person or their family must act quickly to protect their rights. With insurance policies that are worth millions, the trucking companies and their insurance representatives will employ their most experienced adjusters and investigators to handle the case. These insurance company investigators are fast acting and will often appear at the scene of the accident within hours to gather evidence that can be used to defend their case. In some cases, trucking company investigators have arrived at the scene of a truck crash BEFORE law enforcement investigators. When this occurs, evidence can be removed from the scene, lost, or tampered with. Log books often disappear, truck data computers somehow get "erased" or damaged, and other important evidence can be removed, destroyed or lost.
These insurance company investigators are knowledgeable, and incredibly skilled investigators who will employ a diverse amount of tactics and tricks to try to minimize the damage done by the commercial vehicle. Their primary goal will be to shift the responsibility onto the injured party, making it look like the other person was somehow responsible for the crash instead of the truck driver. Their ONLY job is to reduce the liability of the trucking company, and prevent the insurance company from being responsible for medical bills, lost wages, vehicle repairs, etc.
Your team must also act quickly to get witness statements, including from other drivers, the tow truck driver, bystanders, and even from law enforcement that arrived on the scene first. People move, memories fade, and if you don't act quickly after an 18-wheeler accident, these important witnesses may be forever lost.
It's also imperative to examine the 18 wheeler tractor itself, especially with regard to the mechanical condition of the rig to see if lack of maintenance (such as poor brakes or tires), product defects, or other mechanical problems contributed to the crash. Once the truck is repaired or altered, valuable evidence can be forever lost.
Preserve the Facts
Because trucking company investigators often arrive at the scene of a trucking accident so quickly, it's important that you have your own team of investigators that are prepared to respond rapidly to ensure that the facts surrounding the occurrence are preserved.
Failing to have your own team of skilled investigators can lead to inaccuracies in law enforcement crash reports, which often times get important facts wrong which can make it look like the injured victim contributed to the crash. There are documented occasions when trucking company investigators or their associates have even claimed to be "witnesses" to law enforcement, and have provided statements to the investigating officer that the injured person was to blame for the crash. If these inaccuracies end up in a crash report, it's important that you have a knowledgeable team on your side to correct the record, and ensure that the investigation is accurate, and not biased towards the truck driver.
Our rapid response team is composed of skilled investigators, accident reconstruction specialists, and attorneys who help to ensure that the evidence and facts are preserved after an 18-wheeler crash.
If you or a loved one has been injured in an accident with an 18-wheeler, call us now for a FREE 5-Point Case Evaluation – we can help answer your important questions, and help you know what your options are. Call us now at (210) 910-4357 so we can help you protect what's important to you.
Important Deadlines & Strict Time Limits (Statute of Limitations)
Texas law dictates that there is a statute of limitation that applies to injury claims. This means that there is limited time during which you can seek compensation for your damages, such as medical bills, lost wages, etc. Also, because many trucking accidents are subject to federal laws, much shorter Statutes of Limitations and notice periods may apply. Waiting too long to bring your claim can prevent you from getting the compensation you need to put your life back to the way it was before you were injured.
You Deserve Strong Legal Representation
Commercial vehicles, like 18-wheelers, are generally owned by wealthy corporations and insured by large insurance companies who can afford to hire a team of lawyers to fight against and try to prevent payment to injured victims.
Don't you also deserve strong legal representation? We believe you do! Call us to learn your rights, get answers to your questions, and discover how to protect your financial future after a truck accident. Call us today at (210) 910-4357 and let us help you protect what matters most in your life.
Give yourself a fighting chance at winning your lawsuit. Legal challenges are not east, but hiring the right attorney for your claim can help to ensure you get the compensation you need to get your life back on track. We will provide you with a FREE 5-Point Case Evaluation that will help you understand your claim, and what your next steps should be – call us now at (210) 910-4357 to get started.
Why Are the Trucking Company Representatives So Aggressive?
Many times injured victims are surprised at how quickly representatives, investigators, or insurance adjusters for the trucking company arrive at the scene after an 18-wheeler accident. Why are these representatives so aggressive and fast at responding to trucking accidents? Because, with insurance policies that provide $Millions in insurance coverage, the trucking companies and their insurance carriers have a lot to lose if their driver is found at fault for a serious crash.
This is why trucking companies and their insurance carriers employ every tactic they can to protect their driver and their money. If they can manipulate the situation, remove or tamper with evidence, interview witnesses, and influence law enforcement investigators, they can often shift some (or all) of the blame to the injured person – leaving the injured person or their families with expensive medical bills, car repairs, lost wages, and other bills.
Trucking company insurance companies use these aggressive tactics to either reduce the value of an injured person's claim or to completely deny payment at all.
That is why it is so important to get an experienced 18-wheeler accident attorney on your side as quickly as possible after a trucking accident. The trucking company and their team of lawyers and investigators start their investigation immediately after the accident, putting the injured person at an immediate disadvantage.
Another reason that you must have an aggressive trucking accident lawyer working for you quickly is because much of the evidence that you will need to prove your case must be obtained from the trucking company itself – every hour, and every day that passes increases the chance that important evidence will be altered, destroyed, or lost.
Don't Wait – The Clock Is Ticking, and Time Is Not On Your Side
If you or someone you love has been injured in an 18-wheeler trucking accident, you must act quickly. We offer a FREE 5-Point Case evaluation to help you understand your options, and what you should do to protect your rights. We go to work for you immediately, and don't require you pay any out of pocket attorney fees. Our Zero Fee Guarantee promises that you never pay an upfront fee and that you never pay any attorney fee until we win your case! Call us now to get started and put our experience to work for you – call (210) 910-4357 to get us working for you.
How much does it cost to hire the Barrus Law Firm?
Can I Afford to Hire an Experienced Law Firm like Barrus Injury Lawyers for my Accident Claim?
One questions that many callers ask right away is "How much does it cost to hire your firm?" or "I don't know if I can afford to hire your firm."
The good news is this: EVERYONE can afford to hire the Barrus Injury Lawyers team because you don't pay anything out of pocket to hire us.
The real question is "How can you not afford to hire an experienced firm like Barrus Injury Lawyers?" When you hire us, you are in good hands, and we GUARANTEE IT with our Zero Fee Guarantee.
After you've been injured in an accident, you'll probably start thinking about how to get compensation for your injuries. After all, if the accident wasn't your fault, why should you be left stuck with all the medical bills and lost wages you'll incur, which can lead to extreme financial hardship for injured victims.
Sometimes well-meaning family and friends will give you advice, sometimes they will advise you to take the low-ball settlement offer the insurance company may offer you without understanding the consequences of such a decision (which can be catastrophic).
Sometimes injured victims feel pressured to accept a low-ball settlement offer because they erroneously assume that hiring a top notch injury lawyer is too expensive – the good news is that you can get the representation you deserve without any upfront payment – Barrus Injury Lawyers never requires injured persons to pay any retainer to hire them, and GUARANTEE that we only get paid once you get paid – period!
The Good News – You Can Afford Legal Representation in Your Injury Claim
Before you try to settle your own injury claim or accept whatever crappy offer the insurance company is offering (I can assure you that their offer will be far below what your claim is worth), you owe it to yourself to understand how Barrus Injury Lawyers gets paid, and how our fee structure works. Once you understand this, you'll understand why you not only can afford to hire us but really, why you can't afford not to. Anyone can afford to hire Barrus Injury Lawyers because we offer contingency fee representation!
What Is a "Contingency Fee'?
A contingency fee agreement is an arrangement that allows ANYONE to afford legal representation after suffering an injury. The contingency fee has the following benefits:
You pay no out of pocket fees to get started,
Barrus Injury Lawyers pays for all expenses,
You never pay us a penny until we get you a recovery in your injury case,
We offer a Zero Fee Guarantee – which protects you from ever having to pay a penny out of your own pocket for attorney fee or expenses related to your case. We don't get paid until you do!
Contingency fees are ideal for injured persons because it allows you to focus solely on your physical and emotional recovery without worrying about how to afford hiring top-notch legal counsel for your case. We take care of your case and handle the insurance company vultures so you can focus on what matters most – your health and well-being.
Having Barrus Injury Lawyers on your side is a no-brainer! We represent people from all walks of life, and believe that an injured person should have access to the best injury attorney for their case, regardless of their ability to pay an upfront attorney fee, which is why we offer a No Fee Guarantee with no upfront attorney fees!
Our Zero Fee Guarantee – You Don't Pay If We Don't Win
With regard to Barrus Injury Lawyers contingency fee agreement, we offer every accident victim a No Fee Guarantee in writing. This means that we will never ask an accident victim to pay an attorney fee or case costs with money that comes from your pocket. In fact, the only way our attorneys are paid is if we win your case and obtain a recovery for you!
Don't You Deserve The Best Representation You Can Get?
If you've suffered a serious injury that wasn't your fault, you deserve to be treated fairly by the at-fault person's insurance company. Sadly, the insurance company will never treat you fairly until you make them treat you fairly. We take the fight to biggest insurance companies every day to get our client's the compensation they need and deserve to put their lives back together after a serious injury.
Get started today by calling us at (210) 910-4357. You can talk to one of our injury lawyers for FREE, and we offer a written 5-Point Case Evaluation for FREE. Call us now at (210) 910-4357 and get us fighting for you!
Get Your FREE 5-Point Case Evaluation
We offer injured persons a FREE 5-Point Case Evaluation, which is a written report that helps accident victims understand their case, provides answers to common questions, and gives help and guidance as to what steps should be taken.
To order your FREE report, click here.
We Can Help You Get The Answers You Need
Following a Texas truck accident, we know that you will have a lot of questions you need answered – we are here to help! We encourage you to review the information prepared by our Texas truck accident lawyers, which is contained in this section of our website. You will find helpful information such as:
Articles providing detailed information about issues related to your injury.
Answers to frequently asked questions about your injury.
Videos with tips and explanations you will find helpful
FREE books we've written that you can download right now.
You may still have questions. If so, Just Ask!
After you have reviewed the information on our website about your Texas truck accident, we know that you will probably still have questions. Therefore, we encourage you to contact us with any additional questions you have about your case. Please use the "Ask a Question" section on our website to send us a question, or call us at (210) 910-4357 to talk about your case. We offer a FREE no obligation consultation about your case – We are here for you and we want to help!.
Our Texas Accident Attorneys Can Help You – Take The First Step Today by Calling Us.
Our skilled San Antonio truck accident lawyers closely manage every aspect of their clients' cases – From the first phone call until the case is concluded; we are there for you. We pride ourselves on being available to answer questions and provide case updates to our clients so that they fully understand the claim process and what to expect.
Call today to talk to a Texas 18 wheeler accident lawyer about your case – For a FREE no obligation consultation call us at (210) 910-4357.